Christmas Word Search:
A "Curl up by the Fire" Holiday Activity
Keep the kids busy during the holiday season with a puzzle and they will be exercising their minds as well. This Christmas word search has twenty holiday terms hidden in the grill of letters. It is free for you to print out and use as you wish.
Celebrate With the Best Puzzles . . .
Looking for even more Christmas fun? We have put together a bundle of the very best puzzles. Perfect for the classroom, home or your next holiday get together. These puzzles will be a guaranteed success for you and those you wish to entertain.
. . . Grab the Christmas Puzzle Bundle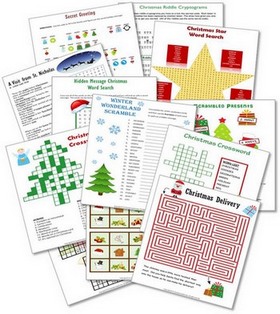 More Christmas Fun