Number Search Puzzles
Number search puzzles will have you looking for numbers amongst numbers. This makes good training for your eyes as well as being a relaxing distraction. The numbers in all of our puzzles might be placed forwards or backwards, diagonally, up and down, or across, so you will have to look really well.
---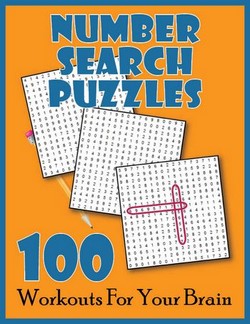 Get More Puzzles Like This
Get a great workout for your brain and eyes with our special printable ebook. Just for you we have gathered 100 challenging number searches for one very low price. We know you are going to have many hours of puzzling fun with this one and purchasing and printing are very simple!
More Puzzles
---