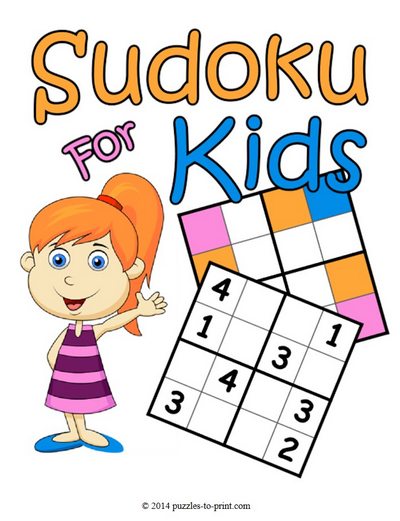 Sudoku for Kids
These sudoku for kids have been specially designed for beginning puzzle solvers. There is no reason to limit sudokus to numbers - just about anything can be used in the grids, including letters and colors.
These puzzles come in sets of four and are free for you to print as PDF files. Each file includes a second page with the answers. We hope the kids and you enjoy these!
Many kids will soon be ready for "adult" sudoku, so have a look here as well: Easy Sudoku Puzzles.