Princess Word Search
Take a little trip to the dreamy world of living like a princess with this just-for-fun word search puzzle. Our princess word search would make a great addition to a royalty themed party for kids.
The 29 vocabulary words we have included are: Ball, Beautiful, Carriage, Castle, Daughter, Diamonds, Frog, Gown, Heir, Horse, Jester, King, Knight, Lady-In-Waiting, Moat, Monarchy, Noblewoman, Prince, Princess, Queen, Royalty, Ruler, Slipper, Throne, Tiara, Tower, Unicorn, Wand, And Wealthy.
Click on puzzle to print.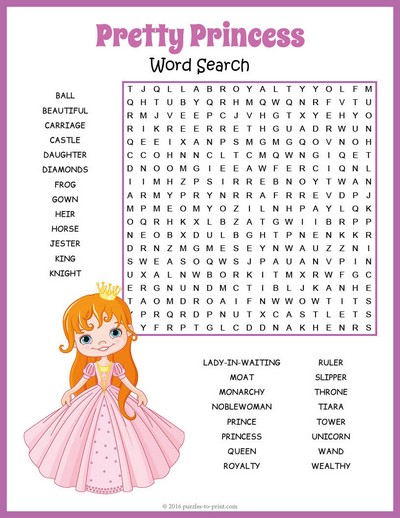 Find More Fun Puzzles for the Kids