15 Clue Thanksgiving Crossword Puzzle
Step right up and help yourself to our Thanksgiving Crossword Puzzle. Not only is it a fun way for kids, students, and adults to celebrate America's favorite fall break, it's also a great way to learn a little holiday history.
But Don't Stop There . . .
We have lots more printable goodies for you to enjoy while anticipating the coming holiday. Get everyone happily pondering and find all of the puzzles, learning and fun you need.
. . .Grab the Thanksgiving Puzzle Packet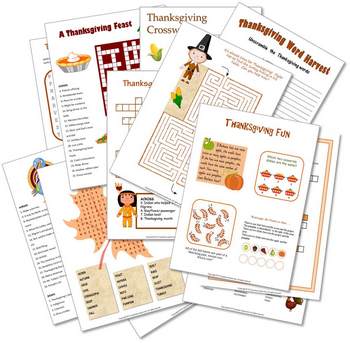 ---
More Word Puzzles