Star Wars Word Search
Here is the perfect puzzle to do on May 4th or whenever you are in the mood for a little fun. This free printable Star Wars word search has 24 words for you to hunt down in the grid.
The word list is: Alderaan, Anakin, Battleship, C3po, Chewbacca, Darth Vader, Death Star, Droid, Empire, Force, Han Solo, Jedi, Leia, Lucas, Luke, Obi-Wan, Palpatine, R2d2, Sith, Skywalker, Stormtropper, Tatooine, Wookiee, and Yoda.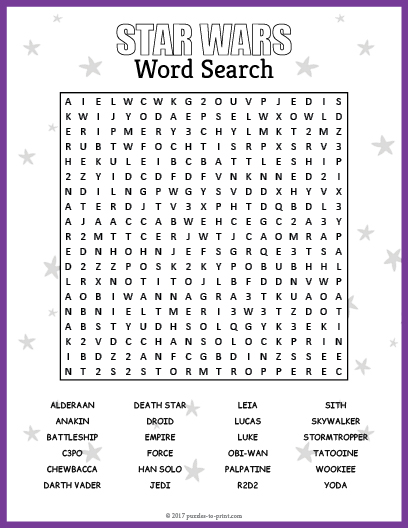 ---
More Word Puzzles