Famous Composers Word Search
Improve your knowledge of musical history with this engaging word search puzzle featuring the names of 21 well known composers. We have included their first names as well as the dates they lived, so you or your students will be picking up a lot of information.
The composers we have included are: Bach, Bartok, Beethoven, Berlioz, Bernstein, Brahms, Chopin, Debussy, Gershwin, Handel, Haydn, Liszt, Mendelssohn, Mozart, Ravel, Schubert, Schumann, Strauss, Stravinsky, Tchaikovsky, and Wagner. Have fun!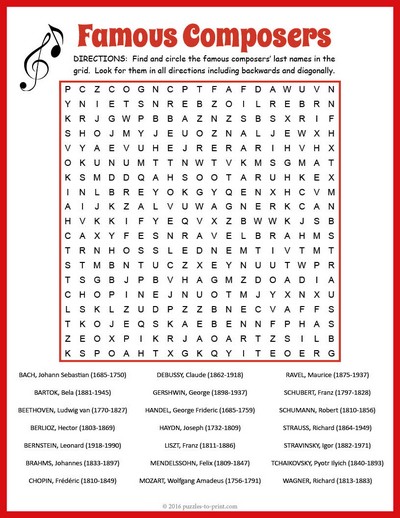 Find More Printable Puzzles