Chemistry Word Search
Chemistry labs can be full of exotic equipment and it is a good idea to learn the names of these things before you put on your coat. Use this word search as an easy way to learn some new terms.
Find More Chemistry Puzzles
Tired of scouring the web looking for high quality printable puzzles for your classroom? We would be too! Our chemistry puzzle bundle is perfect for high school level chemistry classes or for any student who enjoys the sciences. These puzzles are educational and entertaining at the same time, and isn't that what you should demand of your handouts?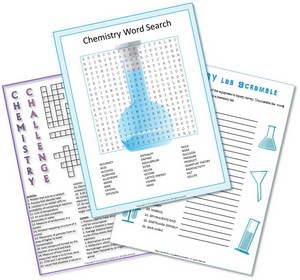 More Printable Puzzles